Sitting on the couch and watching tv all the time makes you bore over time, isn't it? You probably thinking of doing something new and interesting, but you are lazy too. Then tryna answer this yes or no questions which are a perfect way to pass your time.
This yes or no questions are actually fun and probably you have to use the mind to think once again to answer it.
If you are sitting alone or with your group then ask these questions and let see which one gets you the funniest answer.
Every time, talking about your life, career or goal isn't necessary and that will no way ensure that you are so professional and has a concern over someone's life.
(You probably don't I knew it)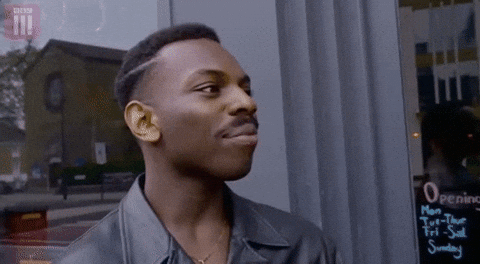 Therefore, talking or discussing something out of the topic which can bring the interest of all the people and especially of yours can be really amazing.
That's the reason I have got you simple and tricky yes or no questions.
The rules of this game are pretty simple
All you need to do is ask the questions that are listed below and you just need to answer in YES or NO.
You don't really want to think about anything or you don't need to elaborate on your answer.
Are you ready for this
So, without any further ado let's dive in
Yes or No Questions For Friends
Have you ever told about your crush to your parents?
Did you ever eat something for free from the shops?
Have you ever stolen money from your parent's pocket and never get noticed?
Did you know everything about the female body parts?
Have you ever been a too serious street fight with someone?
Is there any day in your life you have a bath with your clothes on?
Have you ever been to your girlfriend's house all alone which is just you and her sitting on the couch?
(And the rest is history)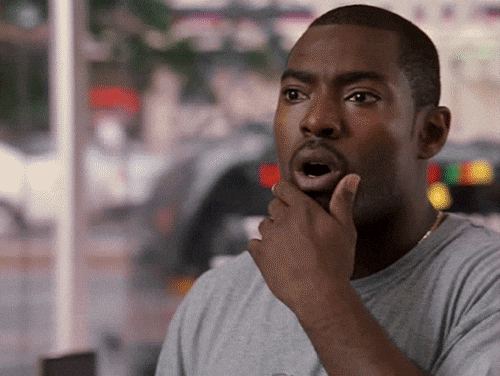 Do you get scared when the lights get off at night when you are alone at your home?
Have you ever talked to a stranger and turns out to be the best friend later?
Did you know how to ride a bike?
Studied night before the exams and got more marks than the class topper?
Have you ever did homework of others in exchange for something with them?
Embarrassing Yes Or No Questions
Have you ever pooped in your pants after your 18?
Asked useless question in class and gets trolled for the entire year?
Have you ever paid 100$ bill with coins?
Are you one of those who still don't know about tenses?
Have you ever got insulted in front of your girlfriend?
Got beaten by others with no reasons in front of your society members?
You were typing something on your phone in a sleeping position and did ever your phone hits you on your face?
Have you ever seen someone's plate at a restaurant and got noticed?
Did you ever smoked and got caught by your teacher?
Has your friend ever seen your naked photos from your mobile?
Have you ever missed a simple penalty in a football match and made your team lose?
Yes or No Questions To Ask About Love
Did you ever thought about what you will do on your first night with your wife?
Have you ever made out very quickly with your girlfriend?
Did you ever kiss at the neck?
Slept with your girlfriend naked for a long time?
Have you ever had a crush over a girl and then approached her and made her girlfriend and then thought about to her your life partner?
Holding her hand in public and walking on the streets talking about love?
Have you ever said I love you to your teacher?
Watched a romantic movie with your girlfriend and then made out instantly?
Grab your girlfriend from behind when she is in the kitchen cooking for you?
Have you ever slept in your love one's laps?
Talked to your girlfriend late night just discussing on love?
Have you ever talk and then made love according to your wish?
Random Yes Or No Questions
Have you ever seen someone wearing tight pants and their butts looking in shape?
When you are walking through the road do you have a habit to read all the advertisement boards or shop boards?
Did you ever typed down a random number on your phone and had a conversation for a long time?
Have you ever watched your favorite tv shows for hours and hours and never get bored?
Did you ever go to your friend's house just for eating or having a cup of coffee?
Have you ever wore your sister's shoes?
Slept with earphones and music playing on all night?
Woke up from the scary dream?
Have you ever saw something good or romantic in your dreams?
Ever scold a shopkeeper just for releasing your anger out?
Have you ever been to a car accident?
Been to a fight with your best friend just because of misunderstanding?
Ate something and release that food was not healthy or it was expired?
Have you listen to clock tickling sound and get lost in that for some time?
Did you ever bite your nails in a very tense sports match?
Just for curiosity have you ever checked females' clothing options on the shopping website?
Have you ever kissed your girlfriend just to taste her lipstick?
Crush biscuit have poured the powder form into the milk and then drink it?
Put french fries into the burger and then ate?
Have you ever stopped your breathe when you were submerged into the water, just to check for how long you can control?
Ever surprised your mom with a gift?
That's it from the unique yes or no questions.
I hope you will never get bored with anything else in the future.
I really liked this game questions and personally had a great time with my friends and family.
By asking these questions you will spend quality time with your friends and probably you will get to know each other very well.
Related article:
61 Best And Good Questions To Ask Your Crush
65 questions to ask on your first date
Best questions to break the ice and really get to know someone